People displayed on this page were seen lingering in and around the lobby of the Red Cross building on the evening of Friday, May 18th in San Jose, CA. All pictures were taken as authorities lined each individual up against the wall and shot. While it is not totally know why these people were there, from the smiles and guilty looks on the faces of these culprits authorities believe it has something to do with a clandestine tower climbing plan..

Notice the innocent appearance of this chatty group's ring leader. He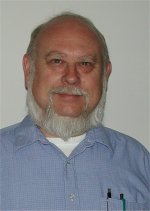 answers to the name of Bill Walters and uses the call of WA2IBM. He is often seen carrying a heavy black bag. A larger image of this individual and of the others displayed here can be found by clicking on the image in question.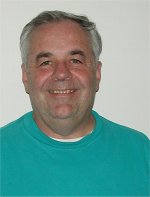 Second in command falls to this easy going fellow. Group members call him Gary Mason and he goes with the call sign of WB6AHC. If you see this person, approach with caution as he is often carrying a large Carl's Jr. drink and isn't afraid to use it.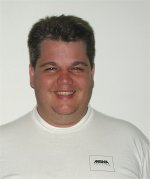 All around technical wizard duties seem to be handled by his man. He is of often see driving around in an unusually nice SUV with a TV screen in the dash that is disguised as a GPS navigation system. Owen DeLong, as his friends call him uses the call of KB6MER. Owen supplies the internet communications tools the group uses to pass messages around and seems to talk in a lot of computer languages. If you don't understand what he is saying, try compiling it.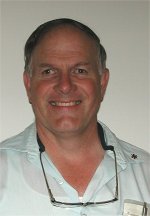 This is Wally Britten, KA6YMD. He keeps the munchies flowing and is more often than not seen at various area events talking into his radio. Authorities found that he can easily be talked out of his cookies if they were nice to him. If you reach for a cookie, go slowly.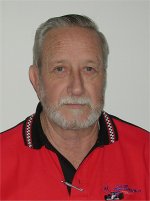 KB6TPW is Jim Cheeks' call sign. He is good at keeping communication gear running and is almost always in good spirits. He seems to be at most of the group's gatherings and is always ready to help.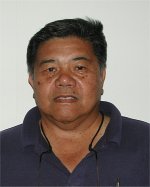 Here is Ernie Espiritu - N6HN. He is a quite chap who has reportedly spent time commuting to and from the Hawaiian islands. He was found controlling the entrance door to meeting location last night and was selective about who he allows in.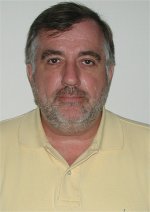 This is the group's resident scribe and a motorcycle gang leader. He answers to Roger... Rines and uses W1RDR as his call. He is easily blamed for the gibberish on this page and is often seen riding a GoldWing sprouting six antennas in local charity events. Often where you find KA6YMD you can usually find W1RDR. He seems to talk to himself a lot so don't take what you hear too seriously.